Families: Team and Club Photos will be taken beginnings TOMORROW (Tuesday) afternoon. Please be sure to have everything that may be needed for photos at school!

We want to share Columbus Christian School with your neighborhood! Please fill out this form (
https://forms.gle/wBgr3WcDUJWd2Zsr9
) if you would like to have a yard sign sent home! Your student will bring their sign out during pick up on Tuesday (3/28) or Wednesday (3/29).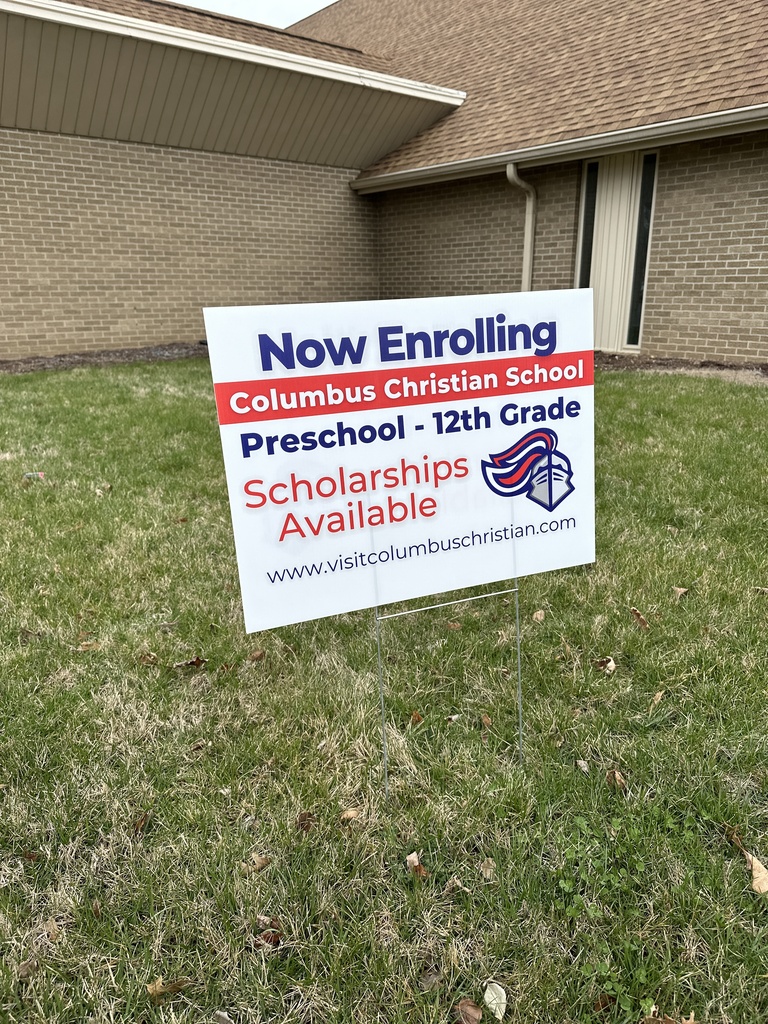 DON'T FORGET! Daylight Saving Time on March 12, 2023 (at 2am). Be sure to move your clocks forward before you go to bed!

As a reminder: Crusader Spring Break is March 13-17. This week ends the 3rd Nine Weeks; report cards will be sent home Monday, March 20th.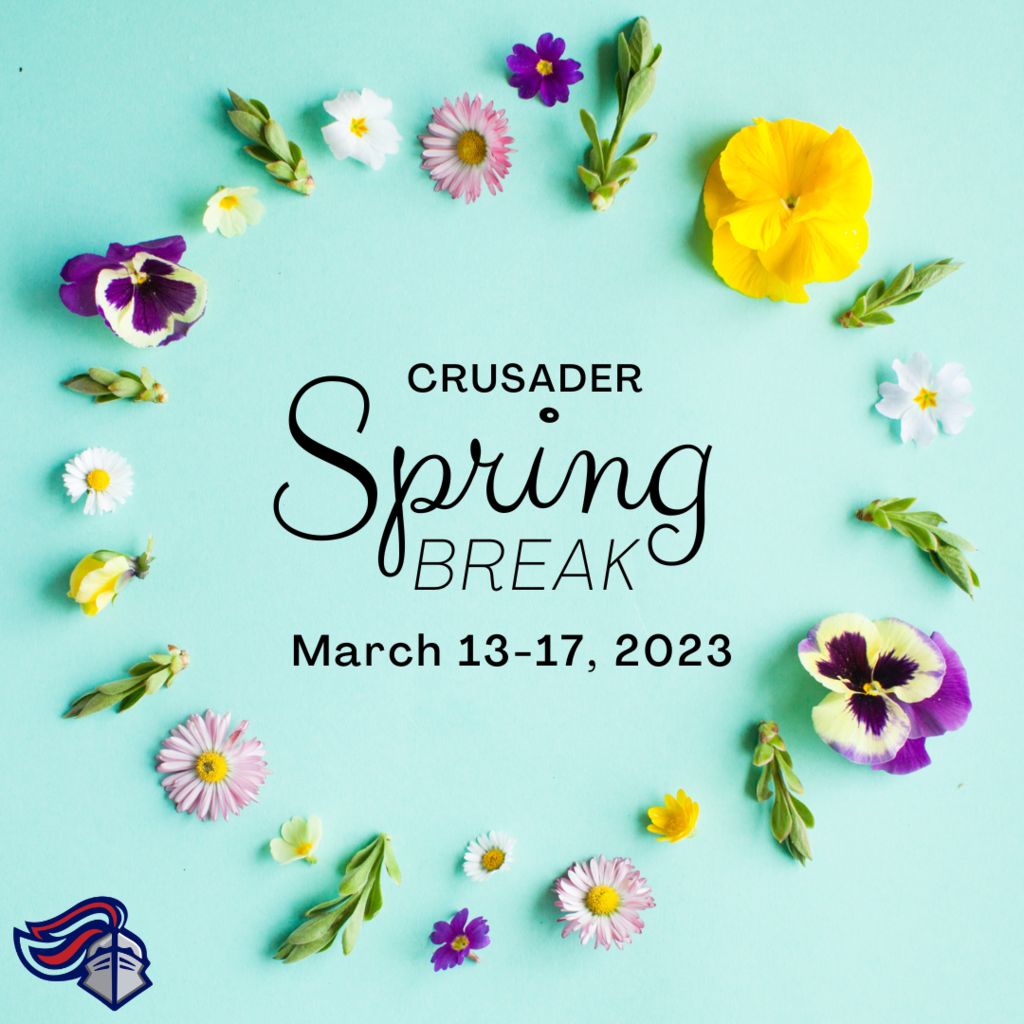 TONIGHT @ 6PM! Let's fill the gym for the Girl's Varsity Regional Championship Game vs Tabernacle Christian.

Attention all parents and guardians: CCS & CCSNV Early Enrollment is closing in just 5 days. Take advantage of our discounted rates! If you need help, please contact the office as soon as possible.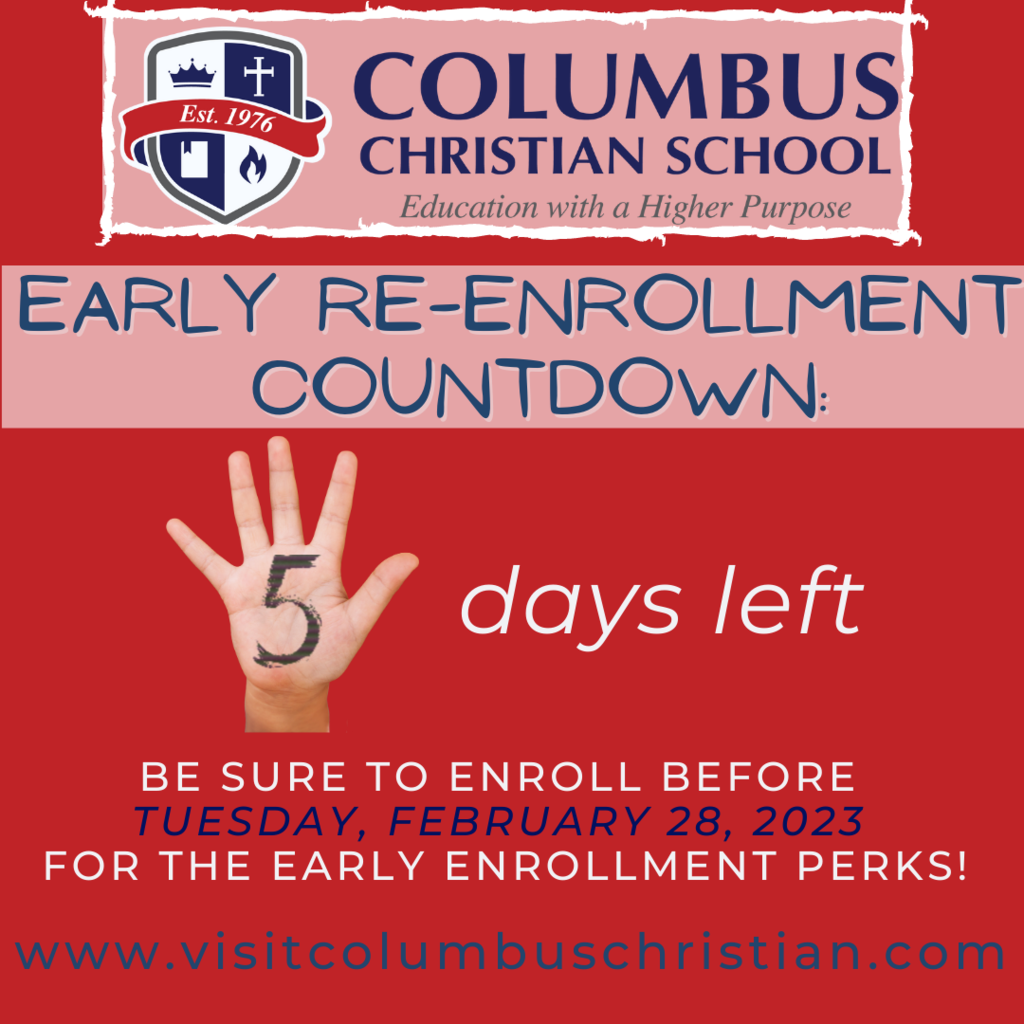 THIS FRIDAY (Feb. 24) is our 5th Quarter Party for all CCS 6th-12th grade students. Cost is $3 and will cover snacks, games, drinks, and music. The party will take place after the CCS Boys Basketball Game until 11 PM. Students must have sign up Thursday or Friday in the Fellowship Hall & pay before the game.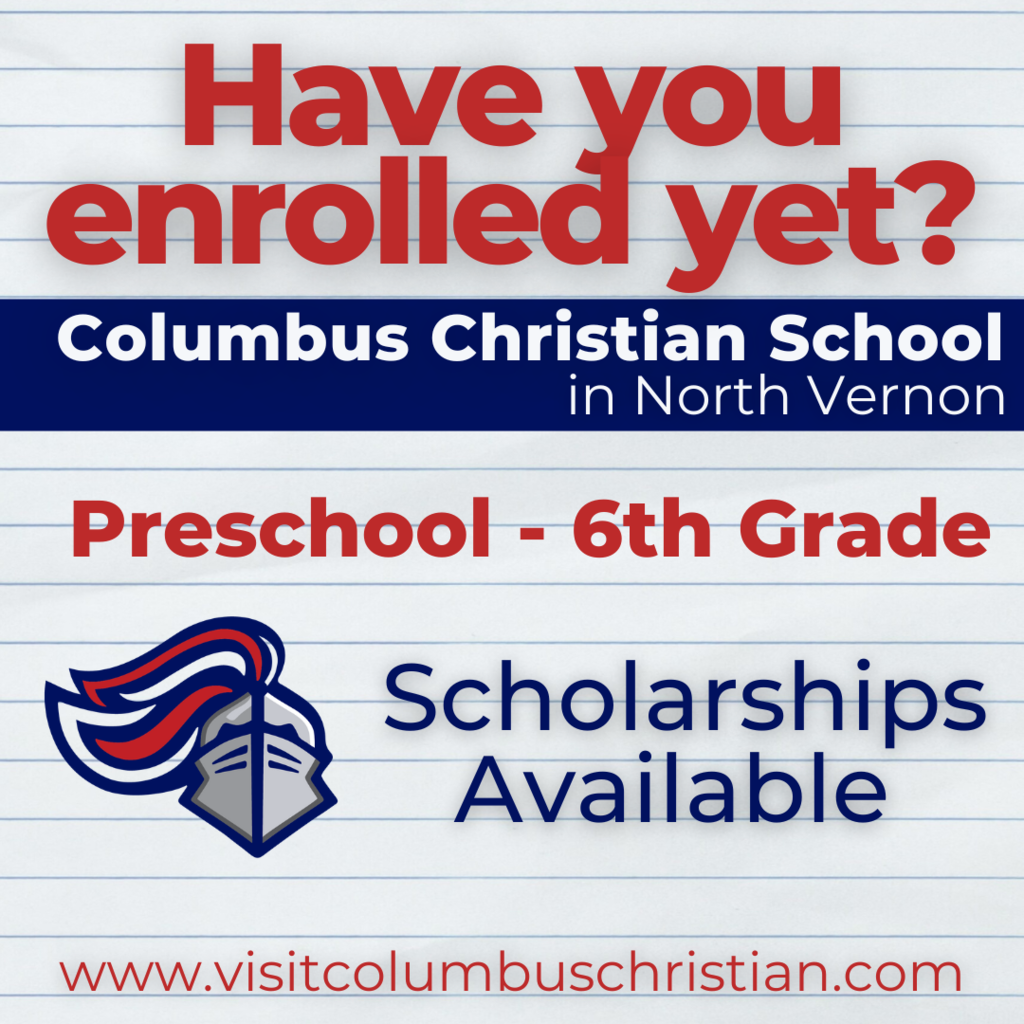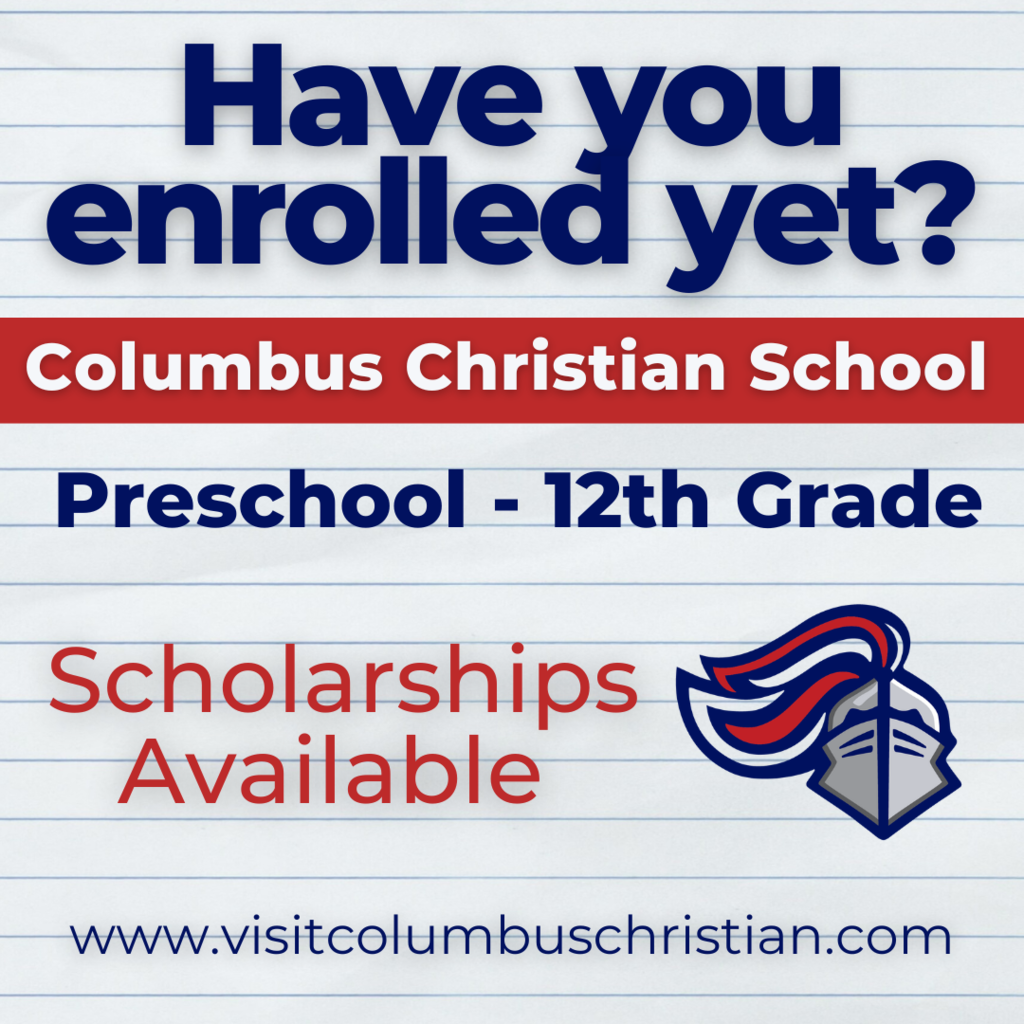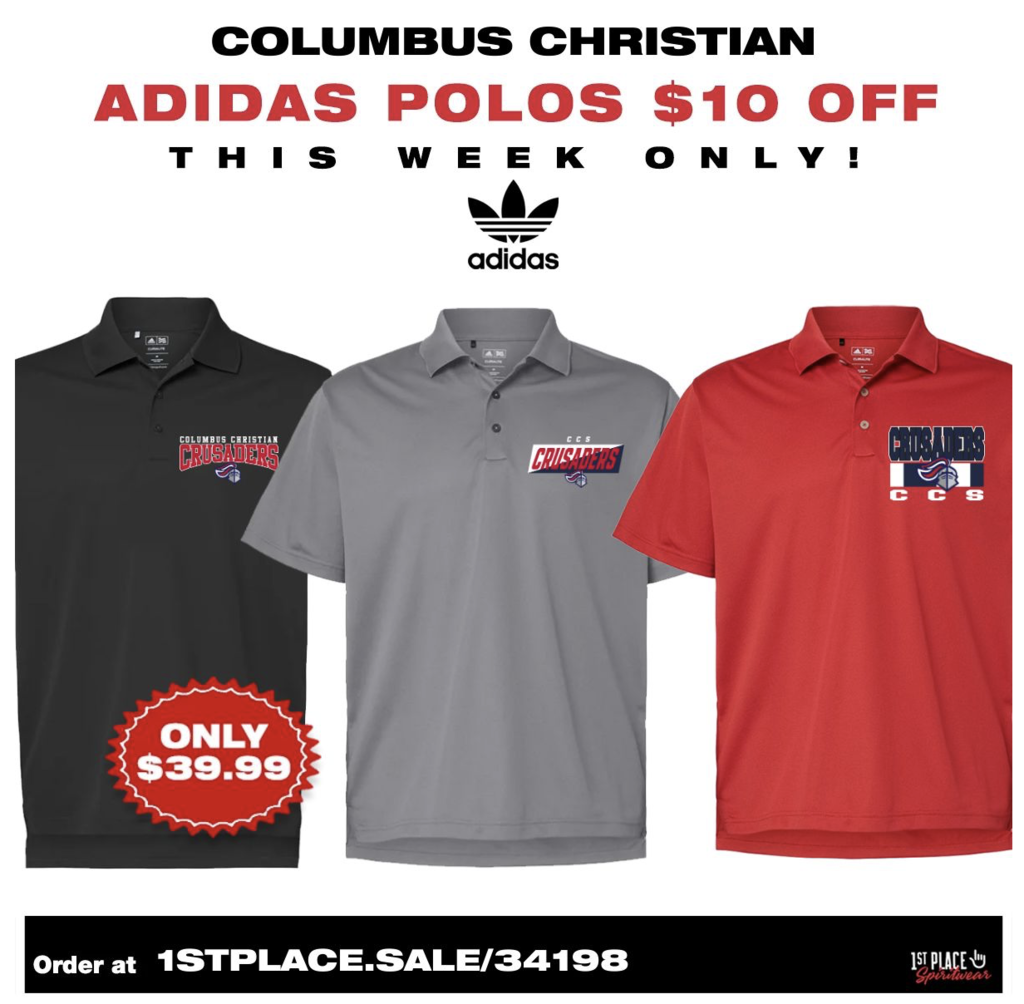 Tonight, we celebrate our Seniors! The Girls' Basketball Game is scheduled to begin at 6:30PM, followed by the Boys' Basketball Game. Seniors will be honored between these games.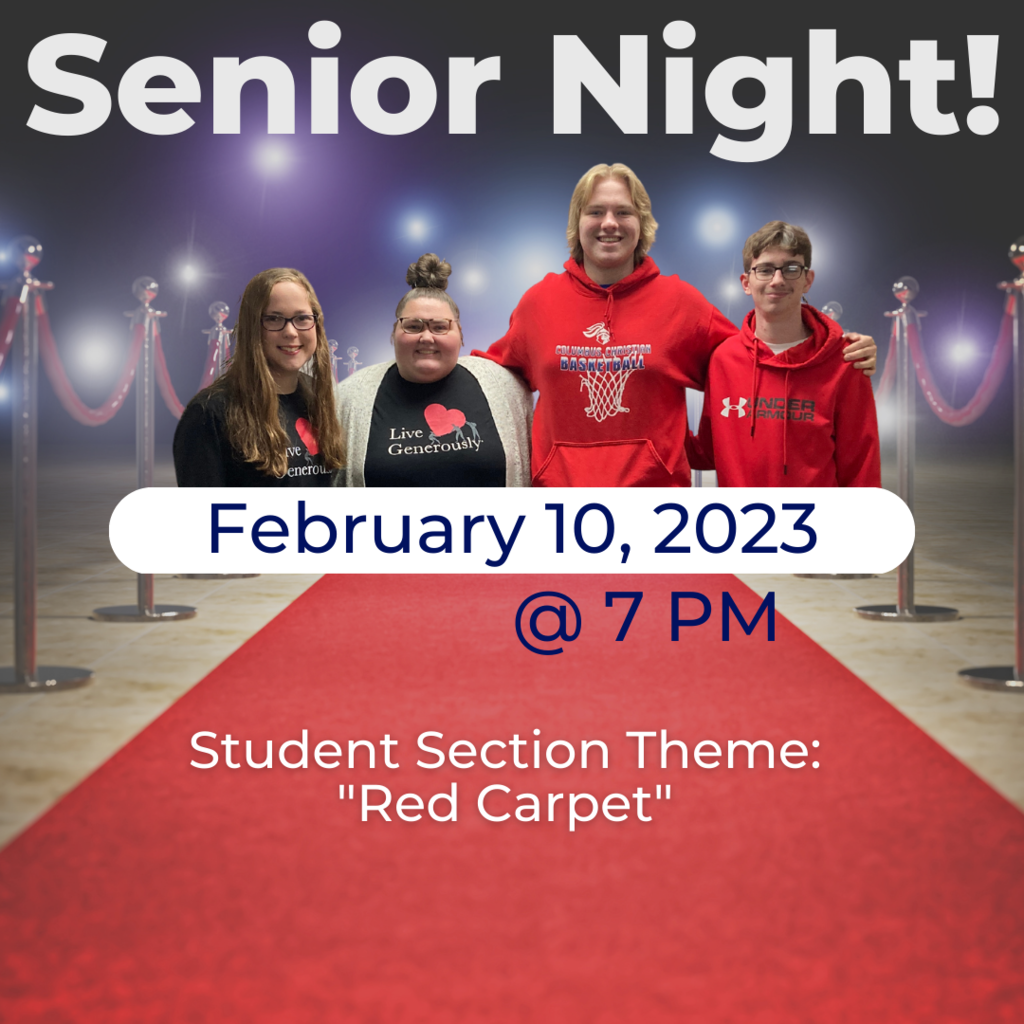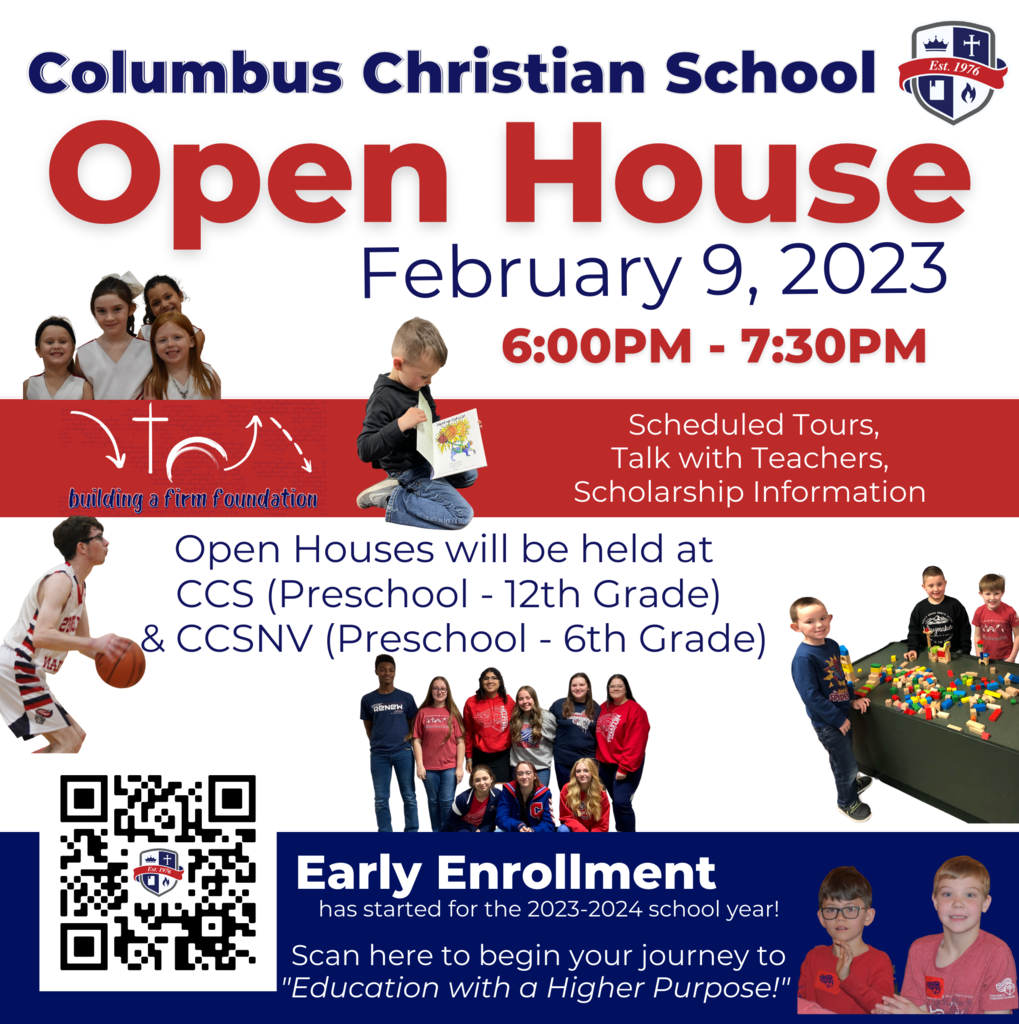 You're invited to help us celebrate Joe & Orletta Roth for their 28 years of service to Columbus Christian School! We will be honoring Joe & Orletta on Friday, February 3, 2023 immediately before the tip-off of our varsity boys' basketball game. Then, pop in to the hospitality area that will be set up in their honor during halftime of the game to say hello and personally thank them for their dedication and service!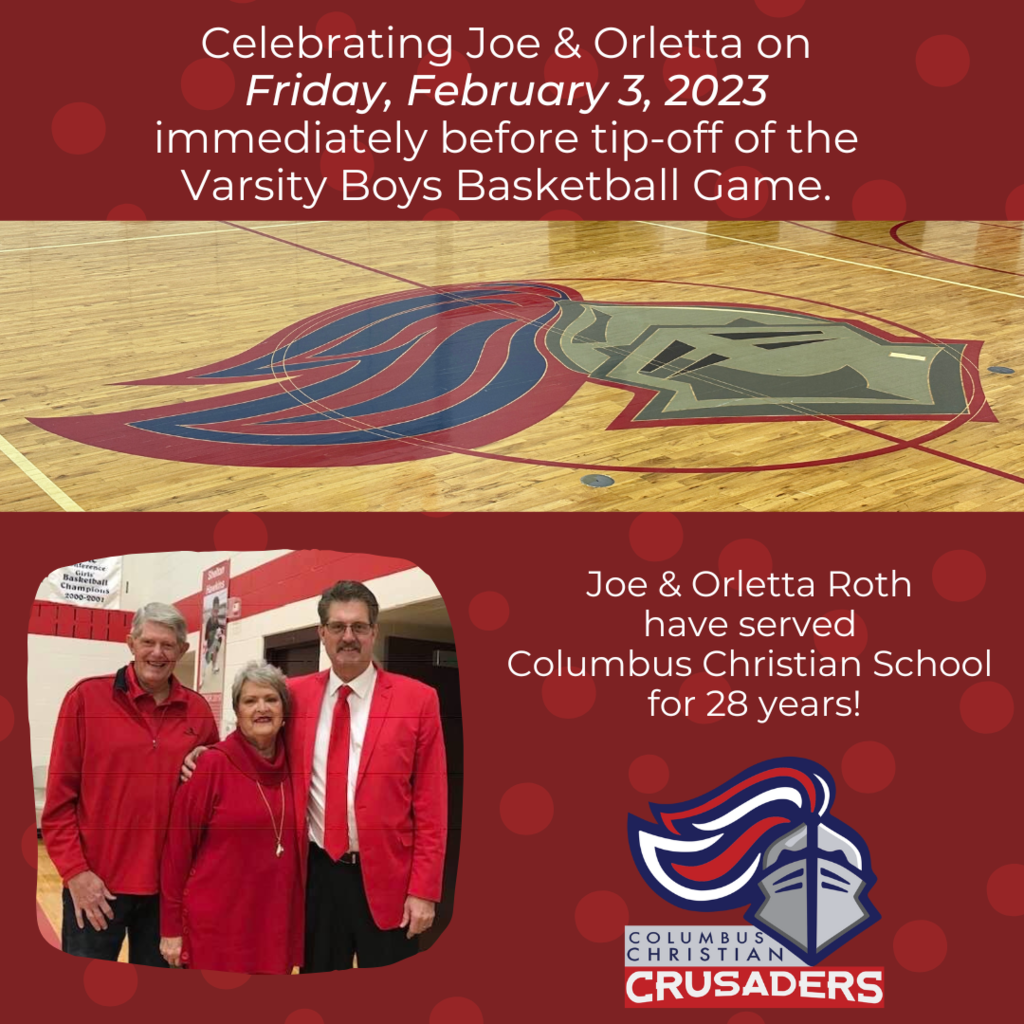 CCSNV will have a Virtual Learning day. CCS-Columbus is in-person/on-campus today, Jan. 31.

🍫❤️ Candy Grams 🍫❤️Check out how to spread some love to the CCS Fine Arts Department and your Crusader (or their teacher)! Order forms have been sent home (or use this link:
https://5il.co/1nv4p
) & must be returned by February 3rd.


ATTENTION CRUSADERS: There are no on-campus classes today (Wednesday, 1/25/23) at CCS & CCSNV. It will be a VIRTUAL LEARNING Day. Students will not report to school due to inclement weather, but they will engage in learning activities using digital resources.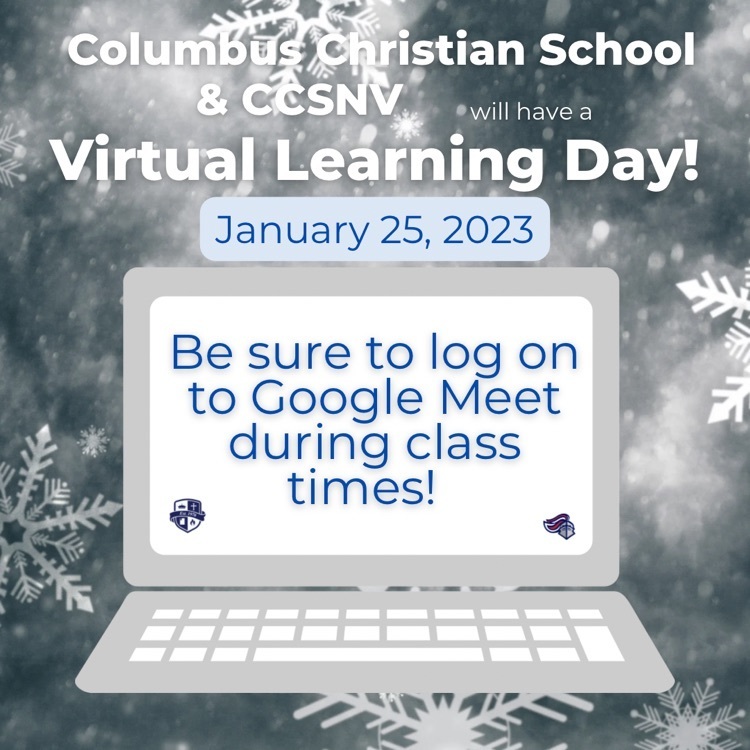 First Grade working on their own Lava Lamp drawings during art class today!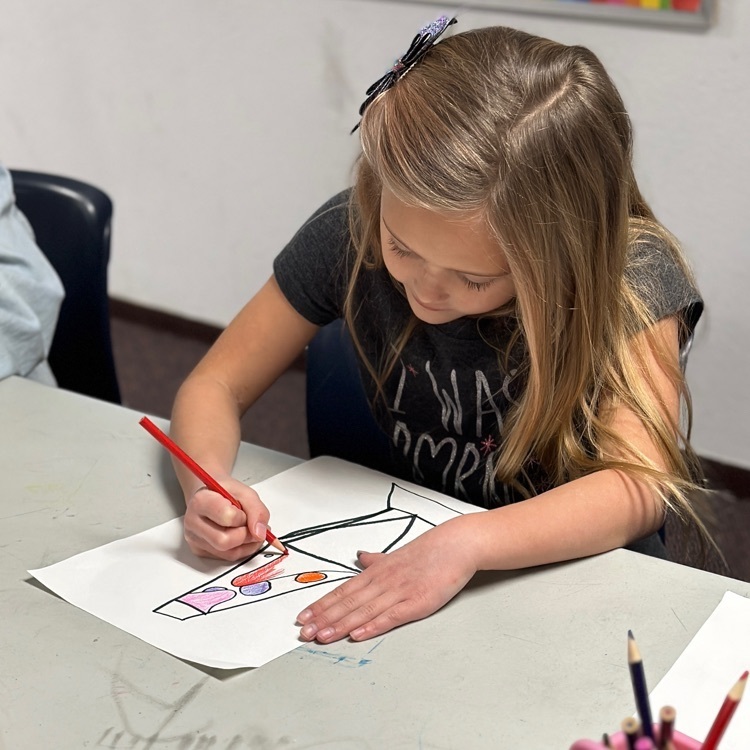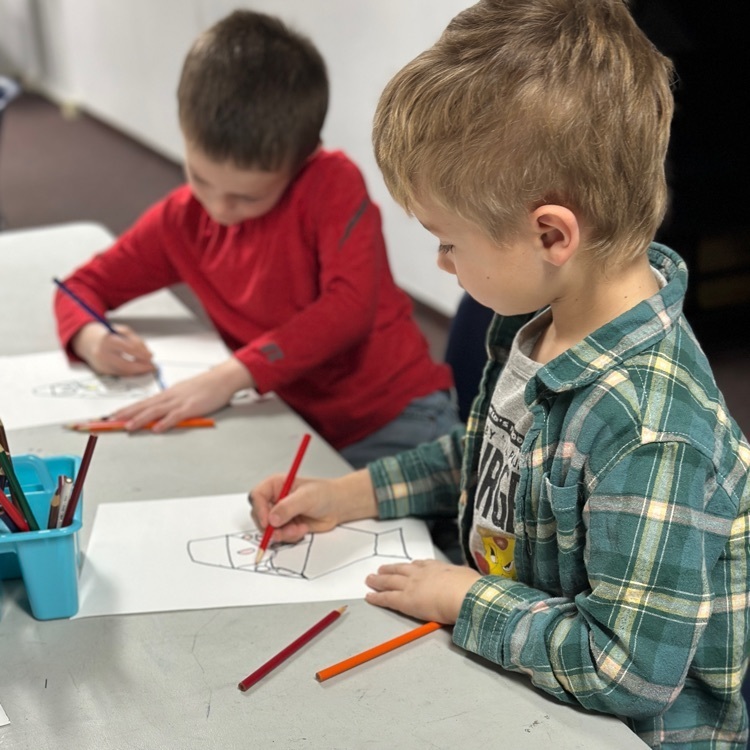 Mrs. Yeager's class got 50 'blessings' (compliments) already this year, so they celebrated with games, pizza and a movie!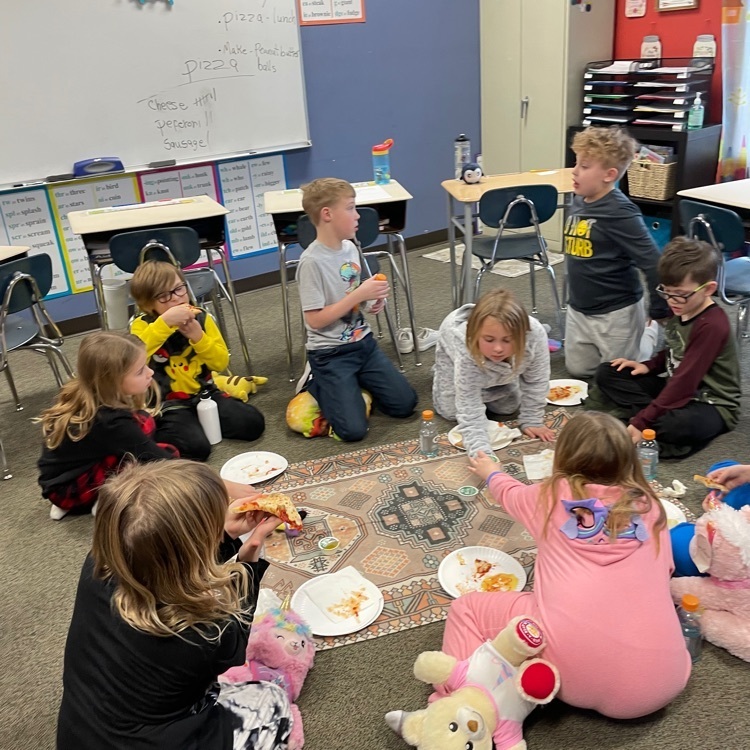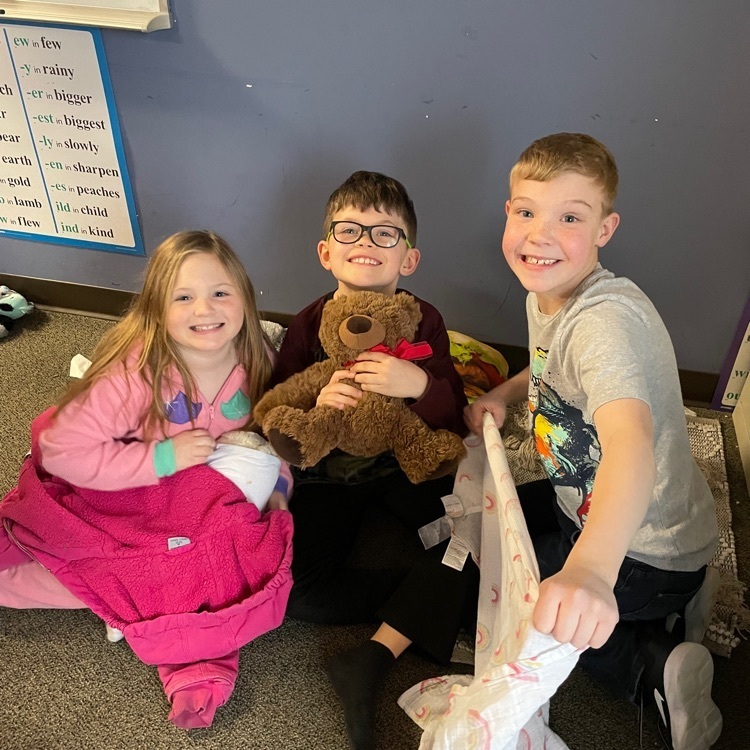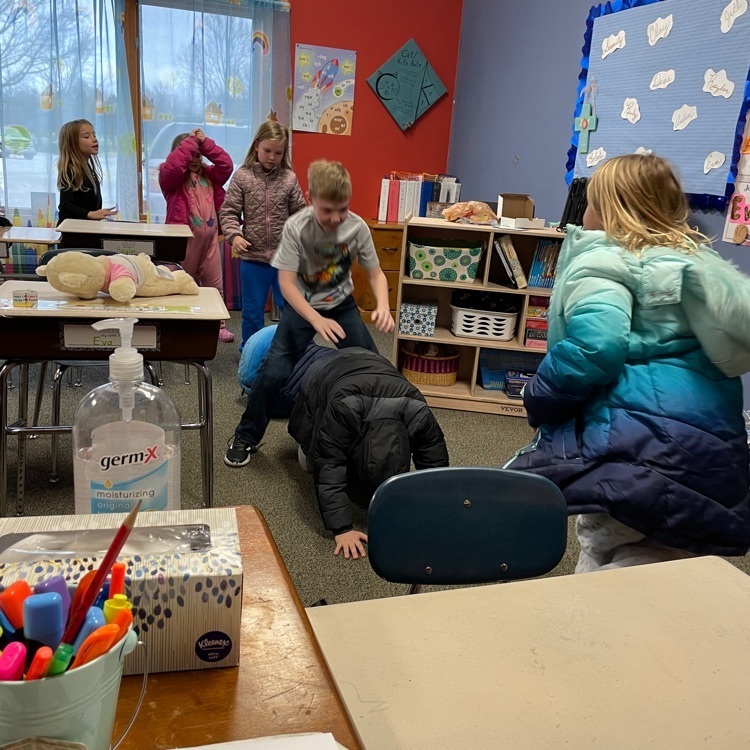 Leave your legacy at Columbus Christian School! Watch your student's backpack for order forms and information.